Beschreibung
What keeps us from living the life of our dreams? A lack of self-confidence!
Be brave and strengthen your self-confidence systematically by writing in your success journal every day. You can learn to do this playfully with the adventurous journey of Aaron the Eagle, who grew up among chickens, then learned from the great eagle Magnus how to fly, and found himself along the way.
This book shows you the way to a successful, happy, and self-determined life in freedom.
It is a path that everyone can easily take.
A timeless story for children and adults.
For 5 years and up.
Biography of "Aaron the Eagle"-Narrator Larry Hudson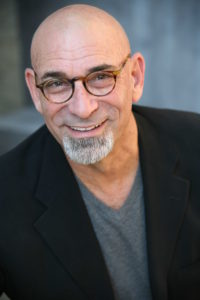 © www.larryhudsonvo.com/Lucia Sullivan
Larry is a full time voiceover actor with his own studio and has been active in the voiceover industry since 2009. He provides a clear concise baritone sound that embodies strength, power and sincerity. His signature sound is relaxed and conversational. Listeners are drawn in by Larry's warm tones which he brings forth in a variety of genres. Larry's versatility enables him to bring light hearted fun to character pieces or deep sincerity to roles of a more solemn nature.
His client list continues to expand providing his voice to a wide variety of voiceover projects including, commercial TV and radio ads, documentaries, industrial and tutorials for corporate and web presentations. His current list of clients include Disney/Picture Head, Toyota, Lexus, KB Home, Kubota Tractor Corp, Quaker Oats, Tropicana, Apple, Google & Qualcomm just to name of few.